Supermarkets love lazy shoppers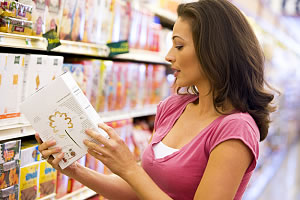 Why do supermarkets change prices so often?
They go to a lot of trouble. Changing all those stickers is done for a reason. They know that if they don't change constantly then even the most price-blind customer will eventually learn where to buy particular brands cheaply.
They work hard on this for one reason only – to keep you off-balance.
Competing supermarkets don't vary the prices on basics too much, but everything else goes up and down, several times a week. They know that even bargain-hunters won't go to the trouble of going to more than one store to shop.
The shelves are full of products with random prices. One seems cheap this week, expensive the next. If you aren't careful to remember and compare prices, if you choose carelessly, then you are contributing – straight from your pocket – to the inflated bonuses of supermarket executives. Of course, if you feel huge sympathy for them, then continue to shop like the average lazy customer.
Your only protection in the battle (and it is a battle – they are fighting for your hard-earned money) is to be vigilant, alert, watchful and determined.
Submit a comment on this article.
(* required fields).