Need more money?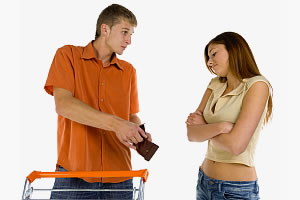 Our ideas for reducing expenses are not about depriving yourself. They are about paying less for the things you need so that you will have more left over to reduce debt, to invest, to give and to have fun.
To have more you have to earn more or spend less. If you earn an extra $100 the taxman takes a chunk. However, if you reduce your expenses by $100 it is all yours to keep.
Saving money on outgoings is easier than you think. We have tips on how to cut recurring bills and major purchases, but they are of little use unless you first decide why cutting your expenses is important.
That sounds ridiculous. Surely everyone would be happy to reduce their expenses. The problem is, not everyone has a strong enough reason to make the effort. It takes effort to develop new habits, such as cutting out waste and researching the best price.
If you have lost your job, cannot meet your mortgage payments or are facing a financial catastrophe, then you have reasons enough. However, if you simply have a vague uneasiness about rising fuel prices and power bills and the supermarket checkout, then start by clarifying your reasons for getting control over your finances.
What would it mean to you to have an extra $100 in your pocket at the end of the week, or an extra $500 every month, month after month after month?
What if you could have a house built and get it done $50,000 cheaper?
How would it feel to have your mortgage paid off ten years early and be debt-free?
How pleasant would it be if you never again had to dread the arrival of credit card statements, the phone bill, the rates notice?
What would you do if money was not the over-riding consideration in the fun things that you like to do?
The starting point for the new habits in your life is to write down your responses to these questions and think hard about the life you have been living, contrasted with a life where you are in control of your finances. Get a handle, get a grip, on WHY.
COMMENTS:
Complete this form to submit your comment on this article.
(* required fields).