How we saved $50,000 on a new home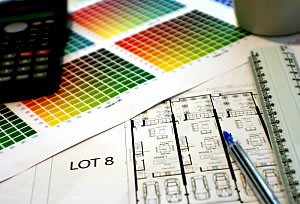 We had a home built last year and saved around $50,000 on the cost, without working onsite ourselves.
We didn't get off to a promising start – we paid too much for the land. Well, a little too much, but someone else was interested and it was a property not to be missed. You've heard the real estate maxims:
Location, location, location
Get the worst house in the best street
Land appreciates. Buildings depreciate
They are all saying much the same thing. A quiet suburb, good neighbours, a pleasant outlook and an aspect that gives maximum sunshine in winter are to be prized.
First step – building plans. A long process, but worth it. Think on paper. It's expensive to make changes after construction starts. Most builders charge heavily for variations to the contract.
The next step was deciding on materials and fittings. We visited lots of suppliers and got quotes in writing. Here are some of the selections:
Item
Paid
Next best
quote
Savings
Thermal bricks
No saving on these – in fact a premium of 10% – but an excellent result, with four times the insulation of normal bricks. They pay for themselves in energy savings.
$11,600
-
-
Double-glazed windows
$16,500
$21,000
$4,500
Porcelain tiles
No saving here. About the most expensive option, but they look great. In that way, they add value.
$6,500
-
-
Carpets
$8,500
$9,200
$700
Custom kitchen
$16,800
$20,200
$3,400
Lighting
$2,700
$3,600
$900
Heating
No particular saving here. The other options either didn't suit or weren't economical to run.
$3,300
-
-
Appliances
$11,200
$11,800
$600
Blinds
$8,700
$8,900
$200
Bathroom and toilet fittings
$3,800
$4,000
$200
With drawings, specifications and selected quotes in hand, we approached seven builders – all registered, licensed master-builders with full indemnity insurance cover. Of course, they each asked if we were getting competitive quotes and we simply said "Yes".
Bearing in mind the fact that each builder was quoting on the same design, using our quotes for certain materials and inclusions, here are their prices:
Builder #1 – $247,600

Builder #2 – $279,700

Builder #3 – $283,100

Builder #4 – $286,000

Builder #5 – $289,100

Builder #6 – $289,900

Builder #7 – $330,300
We chose builder number one who did a great job. What if we had only approached three builders in the middle price range? What if we had only dealt with builder number 7?
Together with savings on fences and the deck we reduced our cost by around $50,000 compared with next best quotes, much more compared to the highest quotes. You have to work really hard to earn $50,000 in after-tax income in real-life, so it's worth the effort to:
Plan carefully
Shop around
Get quotes in writing
Once the building work starts, keep an eye on progress. No-one will care about your home like you. It may irritate the builder to see you on site every day, but it keeps them on their toes.
COMMENTS:
Complete this form to submit your comment on this article.
(* required fields).