Use that credit card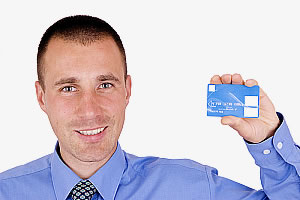 One of the great conveniences of modern life is the credit card. The key is to use it, rather than allowing it to use you.
My card makes me money. Follow these guidelines to learn how to use your credit card in a way that benefits you, rather than the bank:
The fewer cards you have, the better. I use one only – with a fairly high credit limit. Having too many cards creates headaches in managing cut-off dates and payments.
Use the card for all purchases, even small ones, unless you can get a discount by paying cash. Ask: "Will you give me a better price if I pay cash rather than with a card?"
Manage your card carefully:

Always pay the full balance the day before the due date. Mark the date on your calendar as soon as the statement arrives.
Keep a running record of your purchases and check them off daily on your on-line bank account.
Never exceed your credit limit – even by a dollar. You'll get slugged with penalty charges.
Never use your card to draw cash. Interest gets charged immediately.
So, how does a card make money?
I have a card which charges an annual fee but also has a reward scheme. By running all day-to-day purchases and expenses through the one card, I easily accumulate enough points to get the annual fee reimbursed and generate further cash-back credits.
The interest-free period of up to 55 days means I have the use of hundreds, even thousands of dollars of their money at no cost.
Of course, this all works only because the card is carefully managed. Always pay the full balance due and never, repeat never, miss the payment due date. If you do, then immediately the game switches from one in your favour to one where the banks win hands down.
COMMENTS:
Submit a comment on this article.
(* required fields).